dancingdragon3.livejournal.com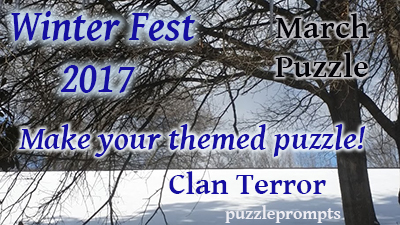 As promised, here is the second chance to Make Your Own Themed Puzzle! Since I am posting this a week late,
you all have until midnight April 8th to post your stories. There will also be a brand new puzzle for April.
The puzzles you have to work with for now...
Puzzle Masterlist:
April
- Invisibility - Rumplestiltskin - Time
May
- Aerokinesis - Vampires - Mountain
June
- Hydro/Aquakinesis - Mermaids/Amphibians - "Lost Boy"
July
- Telepathy - Dragon/Reptile - Espionage
August
- Flight - Felines/Sphynx - Warrior/Guardian
October
- Magic - Forest - Zombies
November
- Lightening/Fire - Birds - Hunting
( Read more and take poll... )