dancingdragon3.livejournal.com posting in

puzzleprompts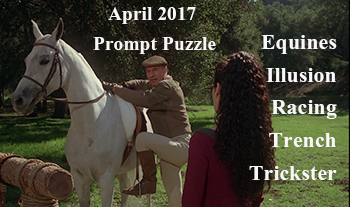 Happy Monday, everyone! Just some friendly reminders for you...
There's still time to enter a fic at

puzzleprompts
for the
April 2017 Puzzle
.
Banners for all entries, including participant and drabbler, will now be semi-personalized.
More information
.
Clan Terror now has a presence on Dreamwidth, with Terror Scifi, Myth Fan, and Aanime Fan becoming one multifandom, multimedia, speculative fiction community -
Terror SFFA
.
We are currently discussing
Doctor Who season ten
.
Have a great week, hope to see you around :-)